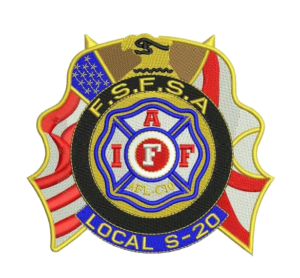 Firefighters from the Department of Agriculture and Consumer Services Florida Forest Service. Forestry firefighters provide wildland fire protection, expertise with prescribed fire for private landowners and disaster response to the public in the State of Florida. They also regularly provide firefighting personnel to fight wildfires all over the United States.
Fire service personnel from the Department of Financial Services. These fire professionals include fire training professionals from the Florida State Fire College located in Lowell Forida and Fire Protection Specialists assigned to the State Fire Marshal's Office. These professionals provide training & certification for fire service personnel from throughout the state as well as inspection of all state facilities around the state. In addition they provide emergency disaster response teams (RIAT) and SAR for the all too frequent natural disasters that occur in Florida.
Firefighters from the Department of Children and Families. These structural firefighters provide fire and EMS services to the Florida State Mental Hospital in Chattahoochee Florida and surrounding area.
Fire Protection Specialists assigned to the Agency for Health Care Administration. These fire professionals are responsible for ensuring the fire safety of all hospitals and nursing homes throughout the state.
Firefighters from the Department of Military Affairs. These professionals provide firefighting services at Camp Blanding. Camp Blanding is a large National Guard base located near Stark.
CONTACT US
Florida State Fire Service
Association IAFF Local S-20
1 Cooper Court,
Palm Coast, FL 32137